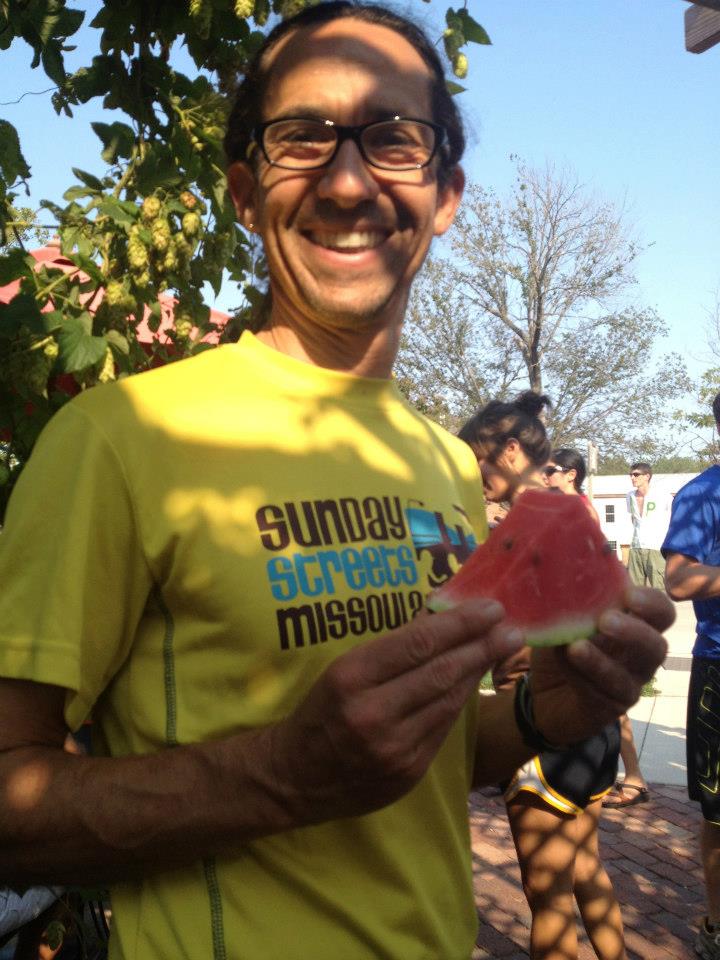 An excellent blend of minds, motivation, and muscle creates community with purpose.  Living and working near Iowa City has distinct advantages.   Culinary Ride is a prime example. Blending a cycling ethic with a penchant for fine, local food created a unique event that invites cyclists of all abilities to go on an adventure from 20-70 miles in, on, and around area farms to sample and enjoy locally-produced foods.
Farmers Grant and Carolyn were snapped enjoying a morning breakfast prepared by Griddle Me This before starting the ride (look at those cuties).
Grant took a 30lb watermelon along for the ride to be enjoyed at the last stop.